apr 19, 2061 - Formation of Polish Monarchies
Description:
Most Polish feudal states establish themselves in this time, and the old military government of the Poles (who had gone into bunkers near Warsaw) emerge and create their own state, the Kingdom of Poland with Wyladslaw Wojkowski (forty at the time) as it's King, his son Dobresław (nine at the time) to take his place when he dies.
The Free State of Gdansk forms alongside the Princedom of Pomerania, the final two states to erect themselves as major powers in the region.
Tensions begin to brew in the south..
Added to timeline: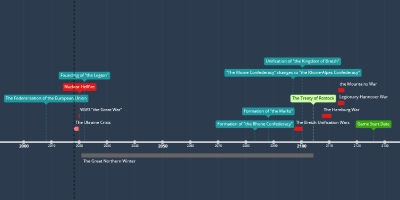 "A Legionary Dream" Timeline
Date: