jul 20, 1946 - Second Chinese Civil War
Description:
Chiang Kai Shek launches an assault on the CCP, for the reacquisition of Communist controlled Manchuria, marking the resumption of Civil War in China, following the 'unconditional surrender' of Japan in WW2.
Ultimately, this assault would result in Communist victory, driving out Chiang Kai Shek and the KMT all the way to Taiwan, setting up an independent government there.
The Communists achieved victory, mostly because of:
- Military proficiency
- Detailed execution, planned on the behalf of
Mao.
- Mao's leadership.
- The inadequacies of the GMD war effort.
Added to timeline: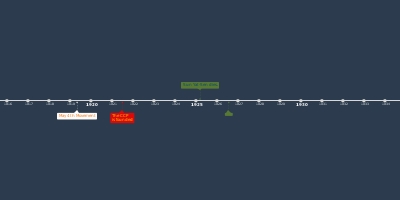 Mao's rise to power
Date: