feb 1, 1942 - Yan'an Rectification Movement
Description:
Mao launches the Yan'an Rectification Movement, doing so to 'indoctrinate' Chinese society. The notion of revolutionary correctness was implemented, where Maoism would be the social, political and economical truth CCP members would live by.
Further, the rectification movement involved removing the oppositional leader, Wang Ming, where in turn Mao gained complete power over the CCP.
The campaign would then be organised by Mao's security in Chief Kang Sheng, who arrested and purged potential and actual, opposers to Mao's rule.
By now Mao was rapidly gaining development towards cult status.
Added to timeline: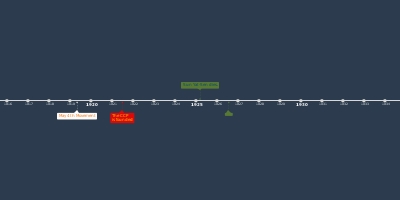 Mao's rise to power
Date: