oct 6, 1934 - The Long March
Description:
During the pinnacle of the Chinese Civil War (1927 to 1937), the 'Fifth Extermination Campaign' (1933) had driven the CCP close to extinction. Surrounded by GMD forces, the CCP was forced to endure a desperate breakout of the GMD encirclement.
Throughout this venture, Mao was able to establish his power throughout the CCP, using the March as a major propaganda victory.
By the end of the March, Mao halted his troops in Northern Shaanxi, meeting other Red Army members. Mao had been successfully identified as a Communist legend, and undisputed leader of the party.
Added to timeline: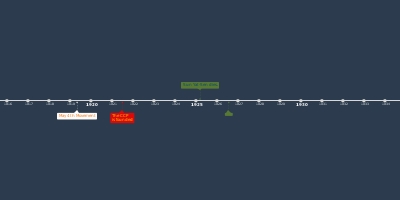 Mao's rise to power
Date: