jan 8, 1931 - Jiangxi Soviet is formed
Description:
Otherwise known as the Chinese Soviet Republic (self governing region), is formed in 1931. It had expanded to over 30,000 km is surface area, where banks and a population of over 3 million was controlled.
In the mean time the Red Army expanded to over 140,000 troops. Furthermore, it is here at the Jiangxi Soviet that Mao instills his fierce and aggressive leadership.
Added to timeline: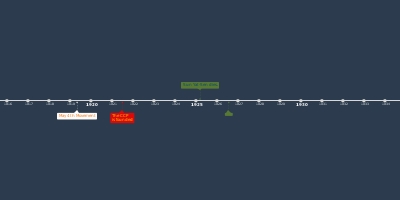 Mao's rise to power
Date: