apr 12, 1927 - White terror
Description:
The White Terror, also known as the Shanghai Massacre, is conducted, the event being an attack made by Chiang Kai Shek on the Communists.
Following the successes of the Northern Expedition and the defeat of the Warlords, Chiang Kai Shek would shift his focus on the abolishment of Communists. Over 300,000 suspected Communists were either killed or purged.
The White Terror proved to be detrimental at the time for the Communist party, but upheld their reputation long term. The KMT and their conduct was then supported by rich businessmen and capitalists, suspicious towards Communism as an ideology. However these people accounted for a slight share of society, and so these purges and killings were viewed by peasants in a negative light, which begins to draw their attraction towards the CCP and Communist leadership.
Added to timeline: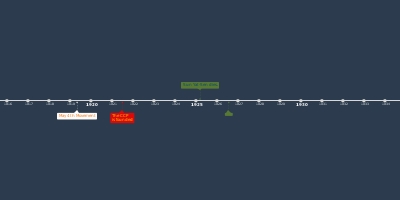 Mao's rise to power
Date: