may 4, 1919 - May 4th Movement
Description:
The Warlord era of 1916 - 1928 posed as one of the key contributing factors to the May 4th Movement. Along with this, the 21 Demands presented by Japan, then accepted by Yuan Shikai in the Treaty of Versailles Conference, ignited fierce resentment towards the Chinese National Government.
Henceforth, the May 4th Movement took place, where Chinese society voiced their discomfort towards imperialism, and the submission that was the Chinese government to foreign influence.
Anti-foreigner sentiment grew, as well as the distrust towards the democratic government, with the movement paving the way for the formation of the CCP two years later.
Added to timeline: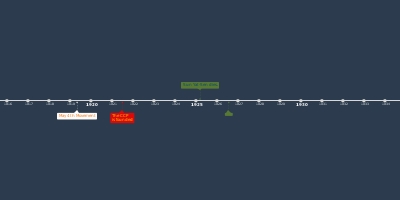 Mao's rise to power
Date: