jan 1, 541 - The Plague of Justinian
Description:
Brought by traders from the far east to the Levant, a mysterious plague spreads rapidly across the entire Roman Empire, aided by its vast network of roads and ferries.
Between 25-50% of the Roman population is believed to have died in this outbreak of what was presumably Bubonic and Pneumonic Plague. Most notably, Emperor Justinian himself is afflicted by the disease but survives.
Added to timeline: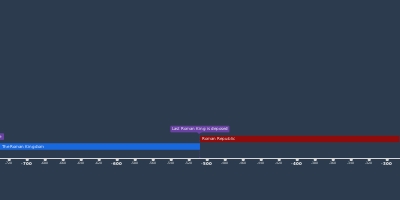 Imperium Caesarum Timeline
From the founding of Rome to 1936
Date: