nov 4, 1509 - Alfonso De Albuquerque
Description:
1) Succeeded Almeida as the Portuguese governor in India
2) Was the real founder of Portuguese power in the East.
3) Secured strategic control for Portugal in Indian Ocean by establishing bases overlooking all entries to the sea.
4) There was strong hold of Portuguese in east Africa, Ormuz, Malabar and Malacca.
5) Introduced a permit system for other ships and excised control over major ship building centers in the region
6) The non availability of timber in the Gulf and Red sea region further Portuguese in their objectives.
Added to timeline: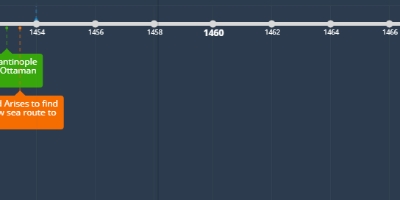 Modern History of India
Date: