jan 2, 1505 - Francisco De Almida appointed as Governor in India
Description:
1) King of Portugal appointed a governor in India for a term of 3 years.
2) Francisco, the newly appointed governor was asked to consolidate position of Portuguese in India.
3) He was asked to destroy the Muslim trade by seizing Aden, Ormuz and Malacca.
4) He was advised to build fortresses at Anjadiva, Cochin, Cannanore and Kilwa.
5) Faced opposition from Zamorins and the Mameluke Sultan of Egypt. Egyptians raised a fleet in Red sea to stop the advance of Portuguese.
Added to timeline: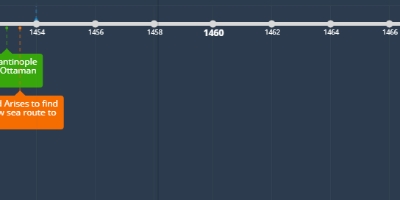 Modern History of India
Date: