jan 1, 1501 - Vasco Da Gama again came to India
Description:
1) Zamorin declined to exclude Arab merchants in favour of the Portuguese.
2) Vasco Da Gama combined commercial greed with ferocious hostility and wreaked vengeance on Arab shipping wherever he could.
3) His rupture with Zamorin became total and complete.
4) Gradually Cochin, Calicut and Cannanore became important trading centers of the portuguese.
5) Under the pretext of protecting the factories and their trading activities, the Portuguese got permission to fortify these centers.
Added to timeline: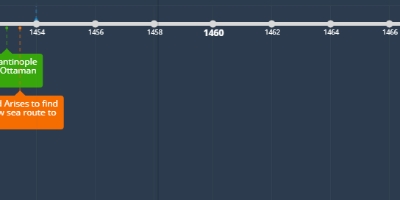 Modern History of India
Date: