sep 3, 1500 - Pedro Alvarez Cabral arrives at Calicut.
Description:
1 ) A voyage was undertaken to trade for spices, negotiate and establish a factory at Calicut.
2) Portuguese factory was attacked by locals. In retaliation Pedro seized Arab ships, killed their crews and bombarded Calicut.
3) Succeeded in making advantageous treaties with local rulers of Cochin and Cannanore.
Added to timeline: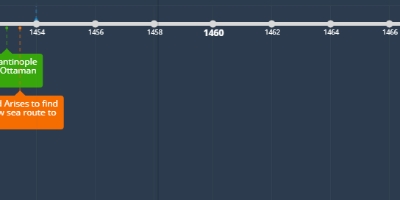 Modern History of India
Date: