may 2, 1498 - Vasco Da Gama Arrives at Calicut, India
Description:
1 ) The arrival of 3 ships under Vasco Da Gama, led by Gujarati pilot named Abdul Majid, at Caliut in May 1498 profoundly affected the course of Indian History.
2) The Hindu ruler of Calicut, the Zamorin (Samuthiri) had no apprehensions to European's intentions and accorded a friendly reception.
3) The Arab traders, who had good business on Malabar coast were apprehensive and were not keen on Portuguese getting a hold there.
Added to timeline: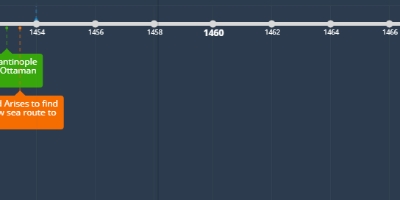 Modern History of India
Date: