feb 6, 2014 - First Robota SuperNova Sold
Description:
The first Robota SuperNova fixed wing system was sold for surveying and mapping applications with RGB Sony Nex7 and R-G-NIR payloads. SuperNova offered more endurance and greater payload capacity than Triton.
Added to timeline: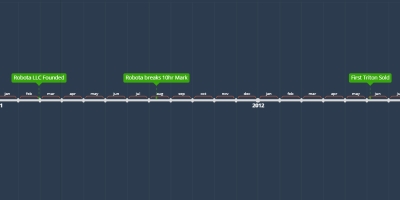 Robota History
The story of major events in the existence of Robota.
Sinc...
Date:
Images: