sep 30, 367982 BC - Australopithecus Afarensis
Description:
Discovered by Donald Johanson, he called them Southern Apes. They grow to about 3 to 4 ft. tall. They had brains the size of oranges so they didn't make tools but, they used bones and sticks as tools. My sources are:
https://sites.google.com/arlington.k12.ma.us/ehresearch/australopithecus-afarensis
Becoming Human Video
Picture link: https://upload.wikimedia.org/wikipedia/commons/0/0e/Lucy_Mexico.jpg
I infer based on the picture that, one they were old because the bones were broken, where the normaly weren't. Since their bones are broken I can infer that they are old. Also, if I were to study bones, I would be able to compare the bones of the Australopithecus to our modern day human bones, I would be able to get a good idea of what they looked like.
The video shows what they looked like, based on the the primary source. Bones.
Added to timeline: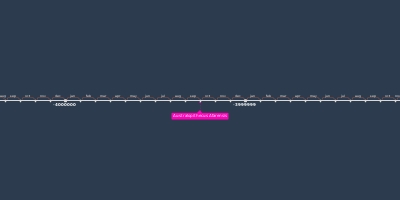 Early human timeline
Date:
Images:
YouTube:
Geo: