aug 31, 1453 - Venice and Genoa to aid Protugal and Spain
Description:
1) Venice and Genoa which had earlier prospered through trade in oriental goods were too small to take on mighty Ottoman Turks or to take up major exploration.
2) The north Europeans were ready to aid Portugal and Spain with money, men, ships and technical knowledge.
3) It is also to be noted that Portugal had assumed the leadership in Christendom's resistance to Islam.
4) Historians have observed that the idea of finding an ocean route to India had become an obsession for Prince Henry of Portugal.
Added to timeline: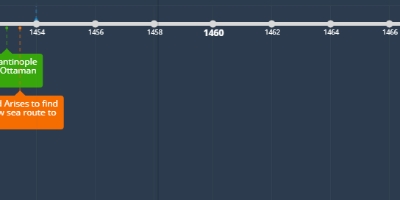 Modern History of India
Date: