jun 10, 1453 - Need Arises to find a new sea route to India
Description:
1) In 15th century Europe was gripped by the spirit of Renaissance with its call for exploration. At the same time Europe made great advances in art of ship building and navigation. There was an eagerness all over Europe for adventurous sea voyages to reach unknown corners of East.
2 ) The economic development of many regions of Europe was also progressing rapidly with expansion of land under cultivation, the introduction of an improved plough, scientific crop management such as crop rotation, and increased supply of meat (which called for spices for cooking as well as preservation).
Prosperity grew and with it the demand for oriental luxury goods also increased.
Added to timeline: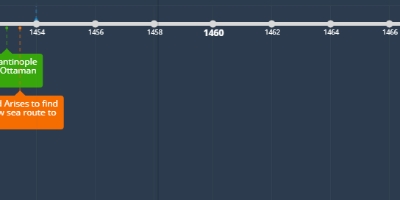 Modern History of India
Date: