jan 31, 19000000 BC - Homo Erectus
Description:
Fact 1: First to leave Africa
Fact 2: First to hunt
Fact 3: Created the first complex tools
Fact 4: Name means "Upright man"
Claim: Homo Habilis were hunters and made spears.
Migration Path: Homo Habilis migrated to Europe, Asia, and some stayed in Africa. Some even managed to get to Australia.
Source 1:
https://www.britannica.com/topic/Homo-erectus
Source 2: http://humanorigins.si.edu/evidence/human-fossils/species/homo-erectus
Added to timeline: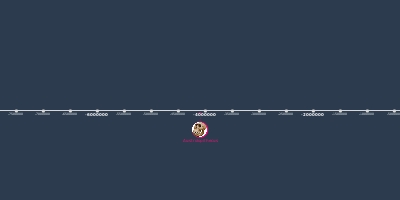 Becoming Human timeline
Date:
Images: