nov 7, 1935 - Windward Passage Incident
Description:
While on patrols the USS Reuben James (Clemson Class) and HMS Beagle (B-Class) encounter one another. As a result of USS Reuben James mistaking HMS Beagle's actions as being too aggressive the destroyer fires two warning shots over the bow of HMS Beagle who withdrew causing an outrage among the British Government and Press and forcing President Roosevelt to call and apologise to Prime Minister Baldwin.
Added to timeline: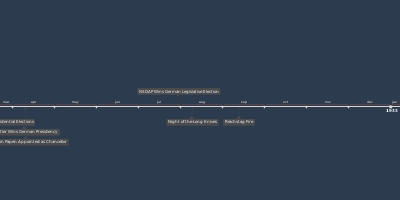 Paralysed In Darkness: A Very Different Cold War
Continued work in progress - ignore current form.
Date: