aug 14, 1935 - US Army Drills at Fort Drum Begin
Description:
Drills aimed at preparing the United States Army for any potential future conflict in line with War Plan Red begin at Fort Drum on the Canadian border prompting suggestions among the British press that the US may be preparing to challenge the UK over control of Canada. This especially concerns the Canadian Government due to information leaked a year before citing Fort Drum as the main logistical hub for the Canadian front of War Plan Red.
Added to timeline: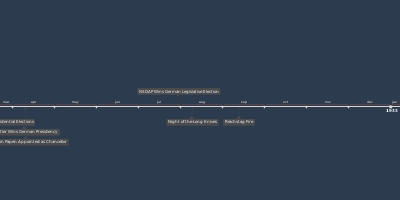 Paralysed In Darkness: A Very Different Cold War
Continued work in progress - ignore current form.
Date: