feb 20, 1935 - New York Times Reveals Plans for US Border Airbases
Description:
Details about the proposed construction of three new camouflaged airbases along the US-Canada border aimed at carrying out surprise attacks on Canada should war break out are revealed by journalists unaware of the intention of the US Government to closely guard the information. Britain takes this as an act of hostility and protests.
Added to timeline: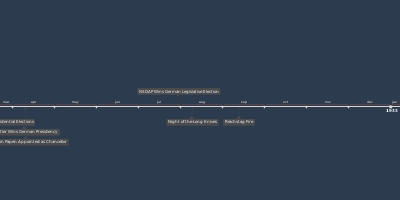 Paralysed In Darkness: A Very Different Cold War
Continued work in progress - ignore current form.
Date: