jul 18, 1918 - 18 Jul 1918 - Germany is forced to retreat
Description:
The Great Powers, supported by 85,000 US troops, counter-attack the German forces on the Marne and force them to retreat. In August of the same year, the British Royal Air Force joins the battle. This event is known as the "Hundred Day Offensive" it ultimately led to the surrender of the German army.
The following is a photo of German POWs arriving at a holding camp.
Added to timeline: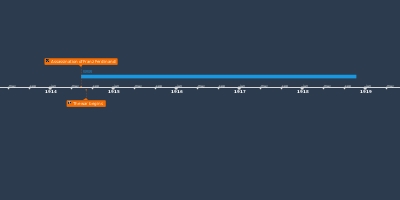 World War I
This timeline portrays the main events of the First World Wa...
Date:
Images: