apr 6, 1917 - 6 Apr 1917 - America enters the war
Description:
America enters the war. President Woodrow Wilson persuades the American Congress that their country should declare war on Germany.
The following image portrays a news headline by The Chicago Daily Tribune. This headline is an announcement of the war to the American citizens.
Added to timeline: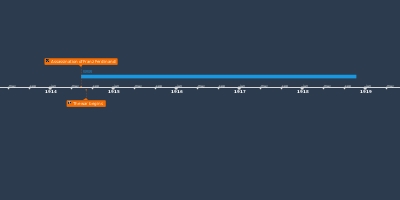 World War I
This timeline portrays the main events of the First World Wa...
Date:
Images: