jan 13, 1983 - Richard Clark, "Media is a mere vehicle"
Description:
Richard Clark, is a professor of at the University of Southern California. Clark wrote an article postulating that the effect of media on learning were minimal or even non-existent. Clark (1994) claimed, "The media are mere vehicles that deliver instruction but do not influence student achievement any more than the truck that delivers our groceries causes changes in nutrition."
Clark drew his argument from the research referred to as medium comparison studies initiated by Arthur Lumsdaine in the early 1960s. Clark argued that since there is no definitive study declaring one vehicle of delivery is superior, making learning more efficient and effective, than learning is attributed to other factors. The method of instruction trumps everything else. The instructional design which incorporates the use of media to assist in delivering a concept is what is important.
Clark further argued that if it is not the media that causes learning, then as a designer, one should consider a benefit cost analysis, choosing the more economical approach for delivery. Clark (2001) stated: "The designer can and must choose the less expensive and most cognitively efficient way to represent and deliver instruction" (p. 207). Take away: don't rely on technology, rely on your skills as an instructor.
Added to timeline: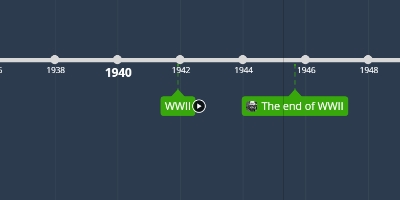 IT Timeline: Ian Bowen, Alicia Spence, and Matthew Whittlesey
EDIT6100_Fall_2017
Date:
Images: