jul 28, 1914 - 28 Jun 1914 - The war begins
Description:
Austria-Hungary declares war on Serbia. Germany pledges their support to Austria-Hungary in terms of military aid. Russia decides to protect Serbia. Germany responds by declaring war on Russia. France is Russia's ally and supports her in the war.
The following photo portrays French soldiers fighting the Germans on the Belgian border.
Added to timeline: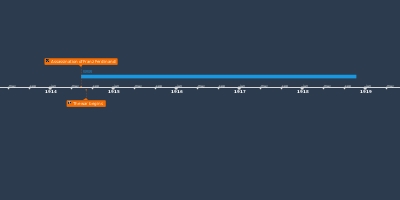 World War I
This timeline portrays the main events of the First World Wa...
Date:
Images: