jun 28, 1914 - 28 Jun 1914 - Assassination of Franz Ferdinand
Description:
Franz Ferdinand is the heir to the Austro-Hungarian throne. He is assassinated in Sarajevo, the capital city of the Austrian province of Bosnia. The monarch is shot by Gavrilo Princip, who is backed by a Serbian terrorist group named 'the Black Hand'.
The picture shows Franz Ferdinand and his wife arriving to Serbia before their assassination.
Added to timeline: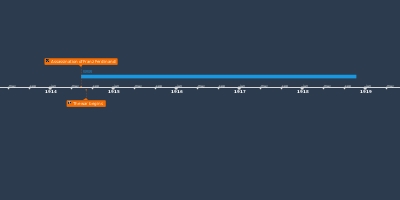 World War I
This timeline portrays the main events of the First World Wa...
Date:
Images: