mar 15, 44 BC - DIVERGENCE POINT Assassination attempt on Caesar fails
Description:
In a conspiracy led by Marcus Junius Brutus and Gaius Cassius Longinus to assassinate Caesar, "the Tyrant", around 40 members of the Roman senate arm themselves with knives and attack Caesar as he opens the session.
Despite being stabbed 23 times, his wounds are shallow and none end up being fatal. Marc Anthony arrives to the scene just in time to bring the wounded Caesar to safety - his men promptly placed the conspiring senators in house arrest.
Added to timeline: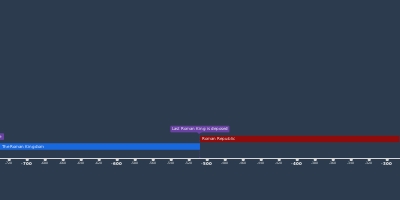 Imperium Caesarum Timeline
From the founding of Rome to 1936
Date: