apr 8, 2010 - 2010
Description:
April 8 - U.S. President Barack Obama and Russian President Dmitri Medvedev sign the New START agreement to replace the expired Strategic Arms Reduction Treaty of 1991.
May 3 - The United States announces that it maintains 5,113 nuclear warheads which are actively deployed, in reserve, or in storage.
May 26 - Britain announces that it maintains 225 nuclear warheads, 160 of which are operational.
August 20 - Russia begins installation of uranium-packed fuel rods into Iran's Bushehr reactor.
September - The STUXNET security worm infiltrates Iranian nuclear computers and temporarily halts production of enriched uranium.
November 12 - North Korea reveals to a visiting delegation that it has created a 2,000-centrifuge uranium enrichment facility. North Korea also confirms that it is capable of producing uranium hexaflouride, the necessary element for reprocessing and weaponizing.
December 22 - The United States Senate ratifies the New Strategic Arms Reduction Treaty (New START), which will reduce both US and Russian deployed strategic nuclear weapons to 1,550 each and deployed delivery vehicles to 700 each.
Added to timeline: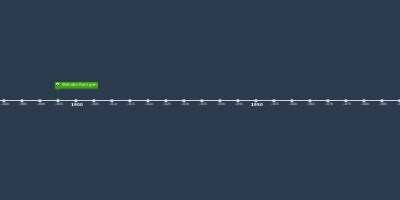 atomic and nuclear physics
Date:
Images: