feb 2, 2009 - 2009
Description:
February 2 - India signs an inspection agreement with the International Atomic Energy Agency(IAEA); thus fulfilling a major precondition for nuclear-exporting countries to begin supplying India with nuclear materials.
February 6 - A Pakistani court orders the release of A.Q. Khan, the "father of the nuclear bomb," who had been held under house arrest for five years.
February 11 - United States, ahead of schedule, meets its commitment under the Moscow Treaty to reduce the number of its deployed strategic nuclear warheads to 2,200.
February 16 - British and French submarines loaded with nuclear weapons collide in the middle of the Atlantic Ocean.
March 20 - A nuclear-powered U.S. submarine collides with a U.S. Navy ship in the Strait of Hormuz near Iran.
March 23 - Five central Asian nations sign the Treaty on a Nuclear-Weapon-Free Zone in Central Asia: Kazakhstan, Kyrgyzstan, Tajikistan, Turkmenistan, and Uzbekistan.
April 27 - North Korea announces that it has re-started the production of weapons-grade plutonium through the reprocessing of spent nuclear reactor fuel rods.
May 25 - North Korea conducts its second nuclear test. The blast of about one-third the power of the bomb dropped on Hiroshima.
July 6 - United States President Barack Obama and Russian President Dmitri Medvedev reached a preliminary agreement on reducing their countries' strategic nuclear weapons stockpiles. The agreement commits both sides to modest decreases as they draft a new arms control treaty to replace START, which expires on December 5, 2009.
July 28 - India becomes the sixth country in the world to build its own nuclear-powered submarine after the United States, Russia, France, the UK, and China.
September 18 - President Barack Obama scraps the Bush administration's plans for a missile defense system in Eastern Europe. The plans called for a radar system in the Czech Republic and ground-based interceptor missiles in Poland.
September 30 - Iran announces the existence of its second uranium enrichment facility, this one in an underground bunker near the holy city of Qom.
October 9 - The 2009 Nobel Peace Prize was awarded to President Barack Obama primarily for his "vision of and work for a world without nuclear weapons."
December 5 - U.S. and Russian officials allowed the Strategic Arms Reduction Treaty (START) to lapse.
Added to timeline: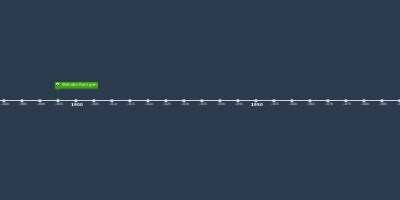 atomic and nuclear physics
Date: