feb 20, 2008 - 2008
Description:
February 20 - U.S. military uses a ship-launched Raytheon Co. Standard Missile-3 missile to destroy a crippled National Reconnaissance Office satellite.
March 22 - President Nicolas Sarkozy dedicated "Le Terrible," the newest addition to France's fourth generation of nuclear-armed submarines, the "Triomphant" class.
May 6 - U.S. and Russia sign bilateral agreement to share nuclear technology and materials.
June 5 - The U.S. completed the transfer of 550 metric tons of "yellowcake" uranium from Iraq to Canada.
June 26 - North Korea makes a declaration of non-weaponized nuclear material, indicating it has 30kg of plutonium.
June 27 - North Korea symbolically blows up the cooling tower at its Yongbyon nuclear reactor.
September 22 - North Korea asks the International Atomic Energy Agency to remove its seals and cameras to resume activity at the Yongbyon nuclear facility.
September 27 - The U.S. House of Representatives approves the U.S.-India nuclear deal, the first time that nuclear trade has been allowed with a country that acquired nuclear weapons outside of the nuclear Non-Proliferation Treaty.
October 1 - The Senate agreed to a deal with India to allow civilian nuclear trade between the two countries/
October 11 - The State Department removed North Korea from its list of state sponsors of terrorism after North Korea agreed to resume dismantling the plutonium plant at Yongbyon and allow some inspections.
October 18 - In response to the U.S.-India nuclear deal, China announces a deal to provide Pakistan with two new nuclear power plants.
October 27 - The International Atomic Energy Agency, announced that there were 250 thefts of radioactive material throughout the world last year.
Added to timeline: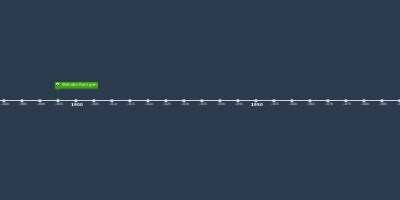 atomic and nuclear physics
Date:
Images: