jan 1, 2007 - 2007
Description:
February 13 - After a five-year negotiation stalemate, an agreement is reached on North Korea's denuclearization. In exchange for North Korea shutting down its Yongbyon nuclear facility and permitting the International Atomic Energy Agency to conduct inspections, the U.S. will supply the country with energy aid.
April 10 - The United States agrees to unfreeze $25 million dollars in assets going to North Korea in exchange for the shutdown of the Yongbyon nuclear facility.
April 10 - In defiance of two United Nations resolutions, Iran announced that it is now capable of industrial-scale uranium production.
May 11 - Iran Turns Away IAEA inspectors, continuing the ongoing questions about Iran's nuclear program
June 5 - U.S. to Allow START pact to lapse
June 17 - North Korea invites nuclear inspectors from the UN to discuss shutting down its Yongbyon reactor and fuel reprocessing plant.
July 16 - The International Atomic Energy Agency verifies that North Korea's Yongbyon nuclear facility has shut down per an agreement with the United States.
August 29 - Six nuclear-armed missiles without any special guard are loaded onto a B52 bomber and transported from the Minot Air Force Base in North Dakota to the Barksdale Air Force Base in Louisiana.
September 6 - Israel launched an air strike in northeastern Syria. On October 13, American officials confirmed that the site was a partially built nuclear reactor.
November 1 - Paul Tibbets, the pilot of the Enola Gay, the plane responsible for dropping the atomic bomb on Hiroshima in 1945, dies at the age of ninety-two.
November 6 - The Federation of American Scientists (FAS) acquires a document showing that the U.S. has nuclear strike plans for states seeking to attain weapons of mass destruction. The document contains nuclear strike options for countries such as Libya, Syria, Iran, Iraq, and North Korea.
Added to timeline: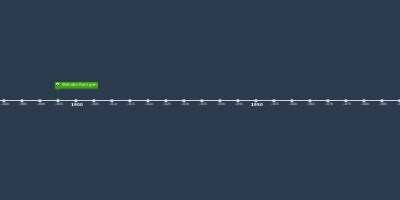 atomic and nuclear physics
Date:
Images: