may 28, 1957 - 1957
Description:
May 15 - First British H-bomb exploded at Christmas Island. The yield was between 200 - 300 kilotons. It was less than expected.
July 29 - The United Nations International Atomic Energy Agency is created. The agency inspects nuclear reactors and plants to ensure they are being run for peaceful purposes.
August 26 - The Soviet Union announces the successful launch of an intercontinental ballistic missile.
September 19 - First underground nuclear test, "Rainier," occurs at the Nevada Test Site. It had a yield of 1.7 kilotons.
November 8 - Britain's first truly successful thermonuclear bomb test. The bomb had a yield of 1.8 megatons.
October - Fire destroys the core of a reactor at Britain's Windscale nuclear complex, sending clouds of radioactivity into the atmosphere.
Added to timeline: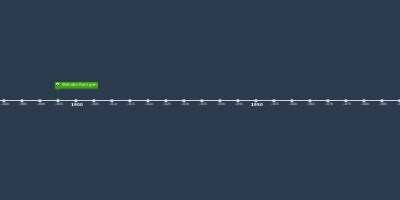 atomic and nuclear physics
Date: