jan 1, 1942 - 1942
Description:
September 23 - Brigadier General Leslie Groves is put in charge of the Manhattan Project. He recruits J. Robert Oppenheimer as Scientific Director.
November 5 - Construction of a uranium isotope separation plant begins at Oak Ridge, Tennessee.
December 2 - Enrico Fermi at the University of Chicago produces the world's first controlled and sustained nuclear fission reaction.
Added to timeline: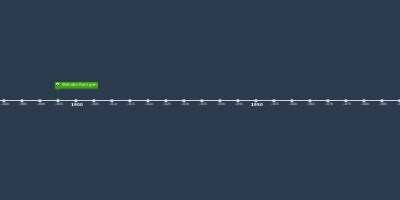 atomic and nuclear physics
Date: