jan 1, 1939 - 1939
Description:
January 6 - Hahn and his assistant Fritz Strassmann publish their results.
February 11 - Meitner and Frisch publish a theoretical interpretation of the Hahn-Strassmann results as nuclear fission.
January to May - Many experiments on uranium fission are conducted by scientists in laboratories around the world.
August 2 - Szilard, Eugene Wigner, and Edward Teller obtain a letter from Einstein on the possibility of a uranium weapon; President Roosevelt receives the letter on October 11, 1939 from Alexander Sachs, who was an unofficial adviser to the President.
Hans Bethe recognizes that the fusion of hydrogen nuclei to form deuterium releases energy. He suggests that much of the energy output of the Sun results from fusion reactions. He would win the 1967 Nobel Prize in Physics for this effort.
Added to timeline: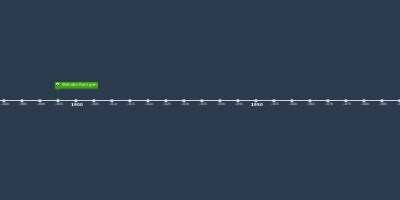 atomic and nuclear physics
Date:
Images: