nov 12, 359 - 359 A.D. : Constantinople becomes the capital of the Roman empire.
Description:
It became the site of Roman Emperor Constantine's "New Rome," a Christian city of immense wealth and magnificent architecture. Constantinople stood as the seat of the Byzantine Empire for the next 1,100 years, enduring periods of great fortune and horrific sieges, until being overrun by Mehmed II of the Ottoman Empire in 1453.
Added to timeline: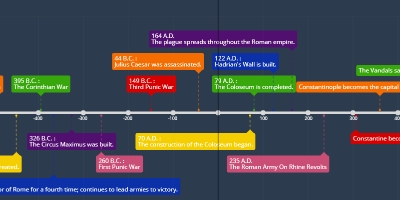 Ancient Roman History
Roman Empire from 500 B.C. - 500 A.D.
Date: