jan 22, 509 BC - 509 B.C. : The Roman Republic is founded.
Description:
509 BC is the year that has traditionally been given as the founding of the Roman Republic. Junius Brutus and Taqrquinius were the first consuls of Rome.
Added to timeline: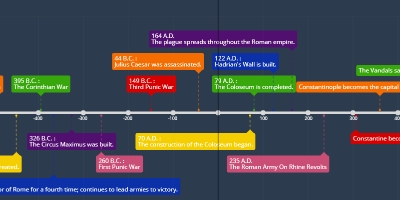 Ancient Roman History
Roman Empire from 500 B.C. - 500 A.D.
Date: