jan 24, 1835 - Macaulay's Minutes and Bentick Decision
Description:
In 1823, Thomas Babington Macaulay was appointed President of the General Committee on Education. He opposed continuation of Oriental learning . But he did not have any knowledge of Sanskrit or Arabic, but said:
"a single shelf of a good European library was worth the whole native literature of India and Arabia."
He strongly pitched for English education and according to him : "We (British) must at present do our best to form a class who may be interpreters between us and the millions whom we govern, - a class of persons Indian in blood and colour, but English in tastes, in opinions, in morals and in intellect. ... It was duty of England to teach what was good for their health, not what was palatable to their taste"
1. "Minute by the Hon'ble T. B. Macaulay, dated the 2nd February 1835. " in Selections from Educational Records- I, 1781-1839- H Princep, 1920
2. Naik, J. P., & Nurullah, S. (1974). Students' history of education in India 1800-1973. MacMillan company of India limited.
Added to timeline: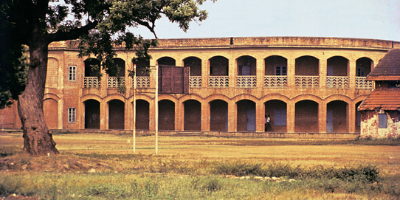 History of Education in India during Colonial Times- 1700-1947
Editors: Shivakumar Jolad, Susanna G and Pranjali Kulkarni ...
Date:
Images: