jan 1, 1959 - Seperate homelands created for black groups.
Description:
The government pass a new law to create seperate homelands for blacks- this is to stop blacks from being South African citizens.
Added to timeline: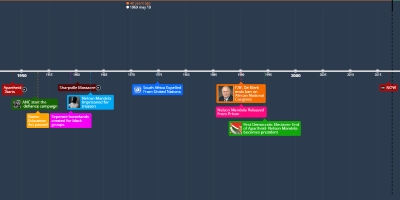 Apartheid Timeline
A timeline of Apartheid showing what happened in the most terrible time South Africa experienced.
Date: