jul 21, 1813 - Charter (East India Company) Act 1813
Description:
The East India Company Act 1813 asserted Crown's sovereignty over British India. It is significant stage in the history of education in India, as for the first time it was noted that <b>"dissemination of education among Indian people was one of the agenda of the British Raj"</b>. It mandated that of not less than 100000 rupees a year to be used for education of the natives. The Act allowed missionaries to propagate English and their religion. It helped spread the "western science" knowledge in India
The Orientalists in the EIC had pushed for the reviving the support for Oriental education India. Accordingly, the support the oriental institutes like Calcutta Madrassa and Benaras Hindoo Sanskrit college was enhanced after the Act.
References:
1. Naik, J. P., & Nurullah, S. (1974). Students' history of education in India 1800-1973. MacMillan company of India limited.
2. Ghosh, S. C (1995). The History of Education in Modern India, 1757-2012
Added to timeline: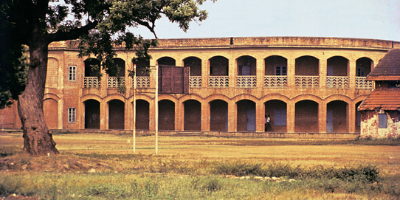 History of Education in India during Colonial Times- 1700-1947
Editors: Shivakumar Jolad, Susanna G and Pranjali Kulkarni ...
Date:
Images: