feb 8, 1781 - Calcutta Madrassa
Description:
Calcutta Madrasah, was founded in 1780 by Francis Gladwin with the support of Warren Hastings, the Governor general of India (1774 – 1785). It is the oldest state funded Institution by the East India Company in India. It was established to train Muslims in the courts of Justice. Subjects like Arabic, Persian, astronomy, geometry, arithmetic, logic, rhetoric, grammar and oratory were taught in this Madrassah. Hastings bore the expenses of maintaining Institution in the early years. The original building was completed in 1782 on the south side of the Bow Bazaar. But the college moved to Wellesley Square in the 1820s. Recently the college was converted into Aliah University.
Background:
After obtaining the Diwani rights from Mughal empire in 1765, the East India company followed the traditions of earlier Hindu and Muslim rulers in supporting higher education Institutions for the aristocratic families. This was done to gain the confidence of upper classes and consolidate power in India. But the company needed few Muslims in lucrative offices and members for the courts of justice.
Refs:
1.Selections from the Education Records - Part I (1781-1839) , H Sharp, Government of British India
2.Naik, J. P., & Nurullah, S. (1974). Students' history of education in India 1800-1973. (6th Edition) MacMillan company of India limited. Ch 2
3.Ghosh, S. C (1995). The History of Education in Modern India, 1757-2012
4.Puronokolkata https://puronokolkata.com/tag/calcutta-madrasah/
5.Md. Shahid Rafique, A historic institution falls on bad days, Milli gazette, http://www.milligazette.com/Archives/15112002/1511200258.htm
Added to timeline: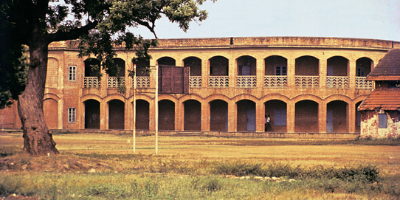 History of Education in India during Colonial Times- 1700-1947
Editors: Shivakumar Jolad, Susanna G and Pranjali Kulkarni ...
Date:
Images:
Geo: