oct 13, 1698 - East India Company Charter
Description:
1698: Charter of the East India Company is renewed. Missionary clause was inserted. This clause allowed the religious ministers to preach to the servants of the company in India. Minsisters were required to learn the local language so that they could converse with the Gentoos (old slang for native inhabitants of India, especially Hindus). Company was expected to spread the Gospel amongst all the Hindu employees of the Company at least, if not among the people as a whole.
•Missionary clause laid the foundation for education of the European and Anglo-Indian children who lived in the possessions of the Company.
•No contribution to education of natives was made in the early years of East India Company in India.
Reference:
Naik, J. P., & Nurullah, S. (1974). Students' history of education in India 1800-1973. (6th Edition) MacMillan company of India limited. pg: 33-35
Sir C. Ilbert: Government of India (British), p. 29.
Image courtesy: Alamy photos-
Added to timeline: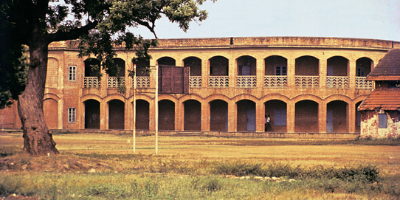 History of Education in India during Colonial Times- 1700-1947
Editors: Shivakumar Jolad, Susanna G and Pranjali Kulkarni ...
Date:
Images: