sep 11, 2002 - 9/11 Attacks
Description:
On 9/11 (September 11th) there was an attack on the twin towers that sadly no longer exists. This attack was accomplished by Crashing planes in new york into the twin towers.
Added to timeline: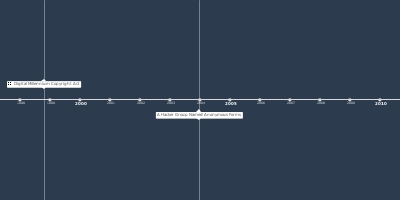 It's About Time
A timeline including Personal, Technological and historical ...
Date:
Images: