jul 13, 1787 - "Northwest Ordinance of 1787"
Description:
Age: 44
The Northwest Ordinance provides resolutions for the Confederated Congress regarding westward expansion across the Ohio River. The four main provisions of the ordinane are as follows:
(1) A guideline whereby new states are added to the Union
(2) A level of sovereignty for the federal government
(3) A bill of rights for any new states created from the territory
(4) The prohibition of slavery in the territory *
*This provision results from clause 5 of the "Land Ordinance of 1784"
(Here is a link to an electronic copy of the document: https://www.ourdocuments.gov/doc_large_image.php?flash=true&doc=8;)
Added to timeline: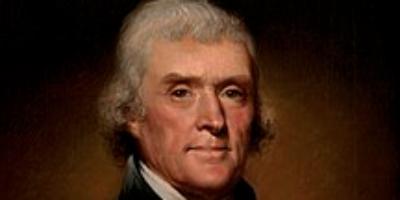 Thomas Jefferson
Hi folks! As indicated by the title, this is a timeline on T...
Date:
Images: