apr 24, 1800 - Library of Congress
Description:
Age: 57
On April 24th, President John Adams approves an act of Congress that moves the capital from New York to the newly purchased land area now known as Washington D.C. In doing so, he also approves the establishment of the Library of Congress.
On January 26th, 1802, T.J. signs a legislation granting the president the power to appoint the Librarian of Congress and establish a joint committee of the library to regulate it.
During the War of 1812, the British invade Washington D.C. and burn many structures in the area including the White House and the Library of Congress. To replace the volumes lost in the fire and gain some money to pay off part of the debt inherited from his father-in-law, T.J. offers to sell his personal library to Congress, which accepts and purchases it in January 1815.
Added to timeline: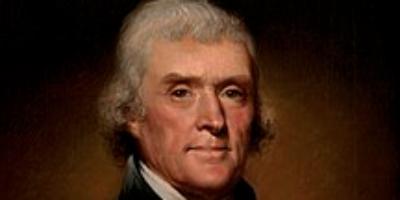 Thomas Jefferson
Hi folks! As indicated by the title, this is a timeline on T...
Date:
Images: