jul 4, 1776 - Declaration of Independence
Description:
Description:
~ The United States Declaration of Independence is the statement adopted by the Second Continental Congress meeting at the Pennsylvania State House (now known as Independence Hall) in Philadelphia, Pennsylvania.
~ The essential document is of great value to the U.S. nation. In summary, the document proclaims the independence of a new United States of America from Great Britain and its monarch.
~ Thomas Jefferson was said to write the first draft, but the "Committee of Five" actually drafted it, including: Thomas Jefferson, Benjamin Franklin, Robert Livingston, John Adams, and Roger Sherman.
~ Richard Stockton, a lawyer from Princeton, New Jersey, was the only signer to recant - but only after he was arrested by the British and subjected to months of harsh treatment while in custody.
~ Movies have made fun of the Declaration of Independence, claiming there was a treasure map on the back. The truth, however, is much more mundane. The back of the document reads: "Original Declaration of Independence, 4th July 1776.
Added to timeline: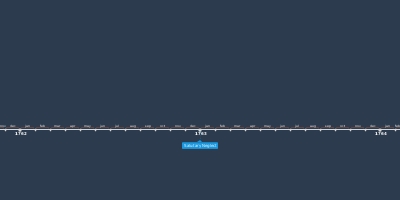 The Events Leading Up To The American Revolution
History Assignment.
Date:
Images:
YouTube:
Geo: