feb 28, 1975 - First CRT monitors started being used 1975
Description:
CRT MEANS Cathode Ray Tube.
These monitors employed the CRT technology used most commonly in the manufacturing of television screens.
These monitors are highly reliable and efficient, and are capable of generating a resolution of up to 2048 x 1536 pixels.
CRT monitors are affordable and cost effective.
CRT monitors can heat up quickly
Added to timeline: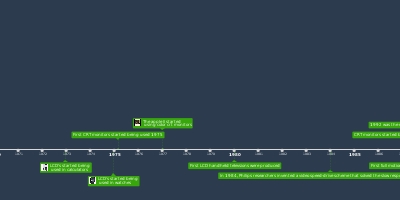 monitors
Date: