2h 35min, oct 12, 1492 y - Columbus Lands in the Bahamas
Description:
This event marked not the discovery of America, but the making of the Columbian Exchange and Trans-Atlantic Slave Trade. It also marked the beginning of the devastation of Native American populations in the Americas.
Added to timeline: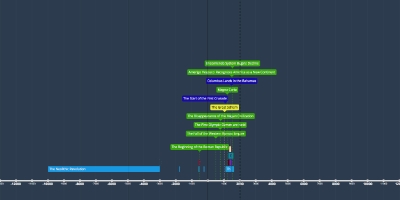 World History Significant Events Timeline
Contained in this timeline are twenty events in the history ...
Date: