13h 14min, jul 15, 1215 y - Magna Carta
Description:
King John was forced by unsatisfied nobles to sign a document called the Magna Carta, guaranteeing certain rights for the people. This document gave the right to a speedy trial and right to justice. This was the first step in the process of establishing natural rights for people, and also an inspiration for the U.S. Constitution.
Added to timeline: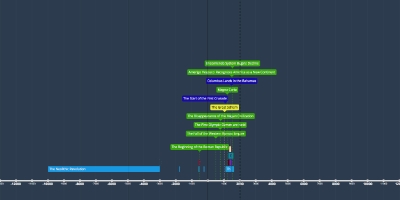 World History Significant Events Timeline
Contained in this timeline are twenty events in the history ...
Date: