6h 49min, jan 2, 1542 y - Encomienda System Begins Decline
Description:
After 1532, there were not enough Native Americans in the New World left to work under the Encomienda System, because many had died of disease or been overworked. This led to the sourcing of labor from Africa and African Slaves. It is the beginning of the Trans-Atlantic Slave Trade and the suffering of over 9.5 million people.
Added to timeline: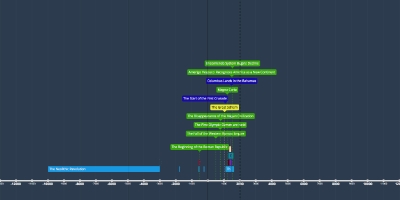 World History Significant Events Timeline
Contained in this timeline are twenty events in the history ...
Date: