jul 4, 1776 - Declaration of Independence
Description:
Date: Ratified 4 July 1776
Image:
Location: Philadelphia
Significance: The marking of America's official decision to split off from the crown.
Result: A common cause, a clear goal is established.
Effect on War: The patriots now know exactly what they are fighting for.
Added to timeline: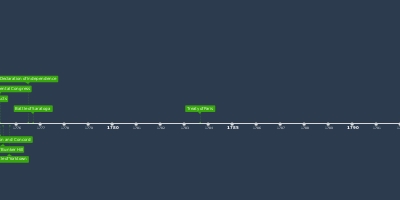 American Revolution Timeline
Date:
Images: